Starting Out In Sweden
Volvo started making cars in 1927; they believed that cars on Swedish roads were not strong enough or safe enough for drivers. It was founded by Assar Gabrielsson and Gustaf Larson who were imperative that their new line of vehicles be of quality and safety. This decree was of paramount importance to the men and their vision is still applied to the cars of Volvo today.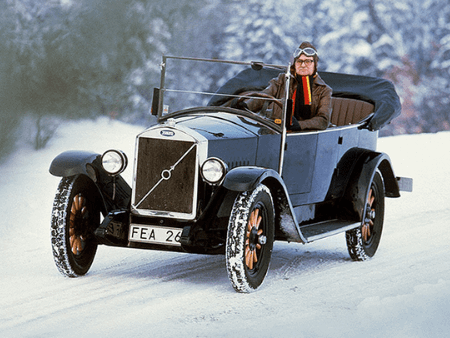 Volvo's first vehicle was the ÖV4, nicknamed Jakob, which was produced between 1927 and 1929. Its engine was an in-line 4 cylinder with side valves and produced a whopping 28 brake horsepower. The body was built on an ash and beech frame which was covered with sheet metal. There was only one colour combination for Jakob and that was dark blue with black wings.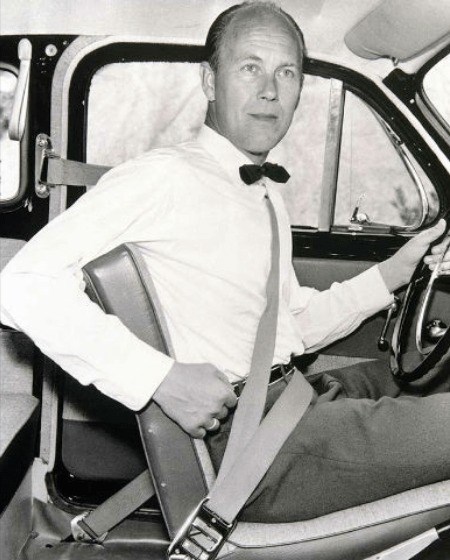 A History of Innovation
Volvo has developed many various safety features over the years for every single one of their cars. However, none is as exceptional as their invention of the three-point seatbelt. The three-point safety belt was invented by engineer Nils Bohlin in 1959.
Volvo waived its patent rights on the seatbelt design so that everyone could benefit from its immense safety. It is said, because of this, that over one million lives have been saved as a result.
Volvo next big innovation was their development of the rearward-facing child seat.
With the help of Bertil Aldman, a professor in Traffic Safety, and with inspiration from astronaut seating positions, they developed this safer child seat in 1972. It was designed to support the neck and help spread the force of frontal impact over a larger area. This was a much-needed development in the area of child safety.
Volvo kept on growing and they aimed for more innovations in safety and well-being. They developed a device called the "Lambda Sond", in 1976, which helped contribute to a cleaner environment. It was an oxygen-sensing probe that was only the size of a finger, it helped Volvo to reduce harmful exhaust emissions by 90%. Nowadays, most petrol-engine cars are fitted with a Lambda Sond.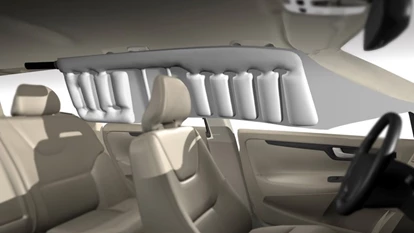 Another major breakthrough for Volvo in-car safety was the development of its side impact protection system in 1991. This was integrated into the car's design and included an extraordinarily strong structure and energy-absorbing materials on the interior, a cross member in the floor and even reinforced seats. Three years later, in 1994, they added side-impact airbags to their system which only improved their safety further. Another four years later saw the inclusion of the inflatable curtain. This ran from the front of the car cabin to the rear. When a side impact collision occurs, it inflates and absorbs 75% of the energy that is generated when the head is thrown sideways.
1998 saw the creation of Volvo's whiplash protection system. This helped protect drivers from whiplash which can be a painful injury to endure. It was quite common in car collisions and Volvo decided to reduce injuries in low-speed accidents. Their protection system has a very robust headrest that is close to the drivers (or passenger's) head and a specially designed seat that offers consistent support in crashes. This system cuts the risk of long-term medical problems in half.
In 2002, SUVs were beginning to get increasingly popular, so Volvo set their eyes on developing a roll-over protection system. This was addressed from two points: the first was to improve their cars' safety structure by toughening up the roof with boron steel. For the second point, Volvo enhanced the stability in its SUVs by creating an advanced electronic roll stability control system.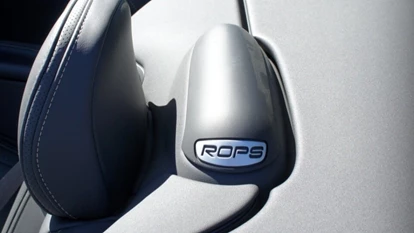 Releasing that the blind spot is an area that can have immense consequences if a driver has just a moment of inattention, Volvo built a blind spot information system into their cars which alerts the driver when a car enters their blind spot area with a warning light near the door mirror. This improves a driver's ability to react by giving them plenty enough time to register the nearby vehicle.
More innovations came in 2008 when Volvo noted that most traffic accidents take place at speeds up to roughly 19mph. They created their City Safety system which uses laser detection to determine whether a collision with the car in front is likely, and then if the driver doesn't brake, the car will do it itself. This incredible system can also work up to speeds of around 31mph as well.
Volvo's most recent safety innovation came in 2010 when they developed a system that not only protects the car's passengers but also any pedestrian and cyclists out on the road. Using a structure of cameras and radar, Volvo cars will be alerted if somebody steps out in front of the car and then if the driver fails to brake, will automatically brake.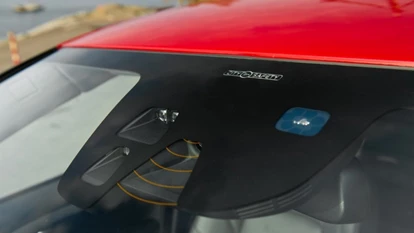 Volvo cars developed a reputation for being safe and secure cars throughout their history as evidenced by their multiple innovations in the field of safety. For years, Volvo was not seen as anything but a safe choice, but they have, in more recent times, transcended into a sleek and stylish range of vehicles that look good out on the road. Make sure you explore our range of Volvos today.
Got a question?
Feel free to get in touch to see how we can help.