When you're a dog owner, there are some extra factors you must consider when choosing to buy a new car. You need your new ride to be safe and comfortable, not only for you, but for your pup. Not only will your car need to allow you to safely restrain your canine companion – adhering to rule 57 of the highway code – but it should provide ample space and decent suspension which will provide a smooth journey. Many car manufacturers include bonus features, such as pet packs, which might help your dog enter or exit the vehicle independently, or help you keep your vehicle clean.
Here are our top picks for cars available to buy in the UK that will suit any pet owner.
The first car on the list is the Sunday Times and the Times' Dog Friendly Car of the Year 2019. Nissan say it is built to build families – with 7 seats it provides 445 litres of boot room, or 535 litres with the 3rd row of seats down. The doors swing open to nearly 80 ° for easy entry and there are a multitude of safety features you can choose from. You can also integrate Nissan's 'Paw Pack' – an accessory kit which includes a dog guard boot separator, ramp, washable dog bed, non-spill water bowl and boot liner.
The Skoda Superb is WhatCar?'s Estate of the Year 2019. It's available for a competitive price, providing strong driving performance and a huge amount of space – including 660 litres of boot space. The boot also has a low loading lip which makes it easier for your dog to hop in and out. Accessories include protective liners or a dog safety belt.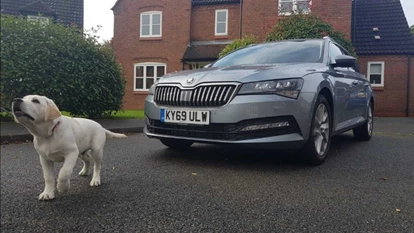 With a boot volume of 981 litres and a high driving performance, the Discovery Sport offers an SUV experience which is enjoyable for drivers and pets alike. Features like the ClearSight Interior Rear View Mirror which provide an unobstructed view add a little extra something the Discovery Sport, and if you're willing to pay for that extra mile, Land Rover also offer the most luxurious range of Pet Care and Access Packs – including ramps, spill resistant bowls and even portable rinse system.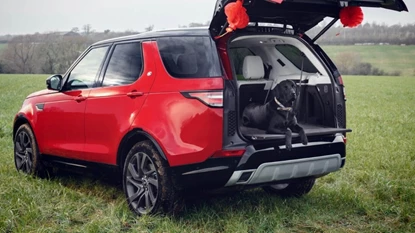 Volvo's fiver-seater family model is spacious with 529 litres of boot capacity, with a handsfree system for opening up the back and innovative safety features, including City Safety and Steering Support. It also has rear climate control, meaning you can adjust the temperature to keep your pooch comfortable in all weathers. Pet accessories include dog gates and protection covers.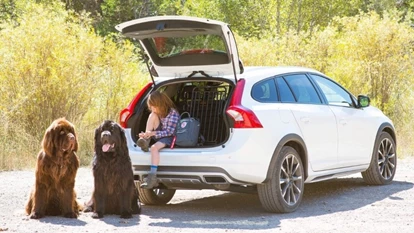 With the S-Max range, Ford offer a family vehicle with up to 7 seats – providing more than 2000l of space with all rear seats down. With options such as the Ecoboost engine and intelligent all-wheel drive, it is both practical and technologically appealing. It also has a low loading lip to provide easy access for pups.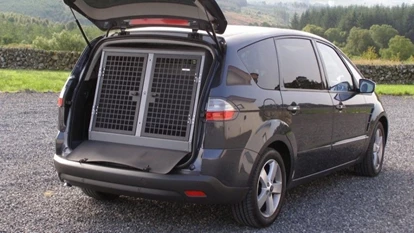 The highest priced on our list, the Jaguar F-Pace combines luxury performance and beauty with practicality. With a boot capacity of 650 litres, there is plenty of space for your dog as you enjoy the thrilling performance of Jaguar's super performance engines. Pet pack accessories offered are the same as those at Land Rover – including dog carriers, ramps and portable shower.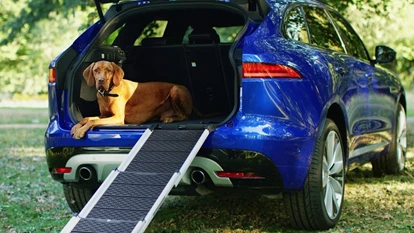 This vehicle boasts up to 660 litres of boot capacity, extending to 1775 litres with the rear seats folded flat. The seats are 'Magic Flat' providing a low loading sill and are easily released by switch. This is a practical but stylish family vehicle, ready to take everyone – including the dog!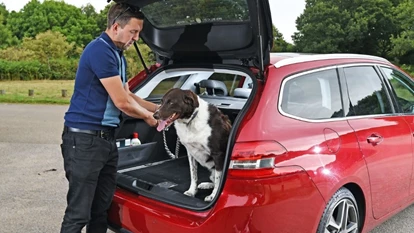 For a car on the smaller side, the Qubo still offers plenty room for you and your puppy passengers with 330 litres of boot capacity, and with the rear seats removed it offers a staggering 2500 litres! The seats are configurable in 16 different positions, it has sliding doors for easy access, and no carpets, making for an easy clean! It's also the cheapest option on our list – but you will sacrifice some of the driving experience.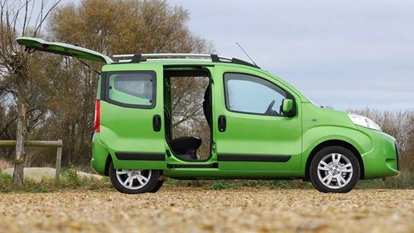 This SEAT SUV provides 485 litres of boot capacity and is well equipped for both city driving and off-road - so you can take man's best friend everywhere! They also offer a standard pet pack, with dividers and mud protection.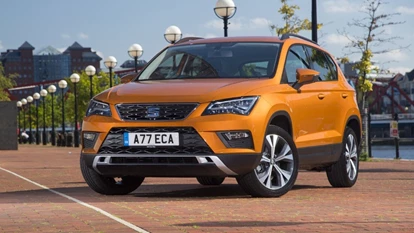 Another moderately priced vehicle, the Vitara is both practical and enjoyable. It provides 375l of boot capacity, or 710 with the rear seatback folded. You can also add on pet accessories such as a guard.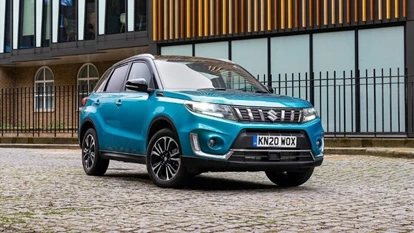 Got a question?
Feel free to get in touch to see how we can help.