We all like supercars, right? They are an untouchable goal that most of us dream of enjoying. If you have ever been curious about what the most expensive exotic car is, take a look at our list down below and admire the sculptured beauty of a variety of super cars.
Ferrari Sergio Pininfarina - £2.27 Million
The cheapest on our list, the Ferrari Sergio Pininfarina was produced in 2013 and was based on the 458 model. Ferrari only built six of this model and they were sold to a hand-picked selection in 2015. It produces 570 horsepower thanks to its 4.5 litre V8 engine and its top speed is 198mph.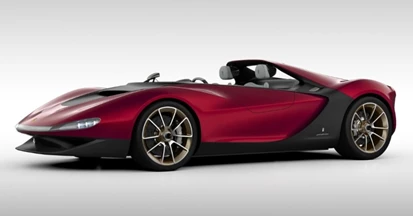 Bugatti Chiron Sport - £2.5 Million
Not the only Bugatti on our list, the Chiron Sport is a beautiful car that is mechanically identical to its older sibling, the standard Bugatti Chiron, but is superior through its more remarkable price tag. The car is lighter by 18kg, due to the use of more carbon fibre in its body, and it has been given added dynamic. With its quad-turbocharged W16 engine that produces 1,479 horsepower and reduced weight, this is a car made for the sports track.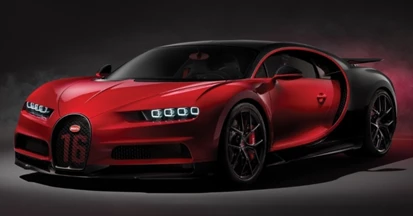 Bugatti Veyron Vivere Mansory - £2.57 Million
The second Bugatti on our list is actually a limited edition build by Mansory. Not a car that was actually produced, its estimated price is still a hefty sum. Mansory built just two examples of the model. Both were fitted with a carbon-fibre accented exterior, a black and white leather-and-carbon cabin, and a 1,200 horsepower Bugatti Veyron engine under its hood. The car's top speed is an impressive 253 mph.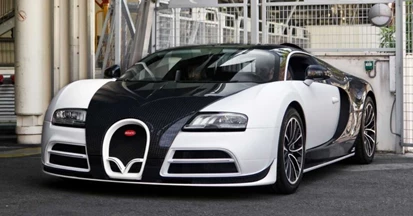 W Motors Lykan Hypersport - £2.57 Million
A Luxury car hailing from Dubai, the Lykan Hypersport was a beautiful and awe-striking model when it was revealed back in 2013. The gorgeous car has twin-turbocharged 3.7 litre six-cylinder engine which produces 780 horsepower and an impressive speed of 240mph. However, the main attraction of this model is not its engine but its titanium LED headlights which contain 420 15-carat diamonds.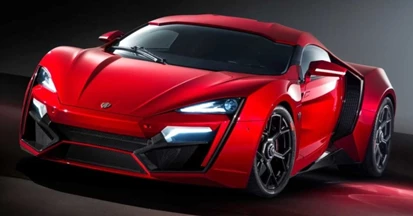 Aston Martin Valkyrie - £2.6 Million
The Aston Martin Valkyrie is a well-sought after model that was created by the Red Bull Racing Team to be the fastest street-legal car in the world. Only 150 models are scheduled to be made, yet every single one of them has been spoken for. It is a hybrid creation that has a Cosworth-sourced 6.5 litre V12 engine that produces 1,160 horsepower and has a top speed of 210mph.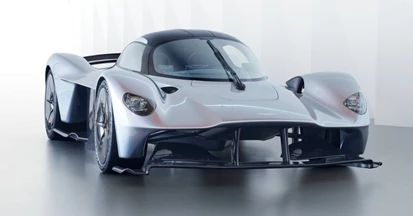 McLaren P1 LM - £2.9 Million
A road-legal version of the McLaren P1 GTR, this hybrid car was built by Lanzante Motorsports in 2013 using the McLaren P1 GTR as a base. It has a 3.8 litre twin-turbocharged V8 engine that produces 1,000 horsepower and a top-speed of 147mph. It is 60kg lighter than its parent and that is thanks to its use of carbon. It has a fully-exposed carbon roof and it's interior is peppered with carbon as well. It also has inspiration from the McLaren MP4/23 with its Alcantara-trimmed steering wheel. A beautiful looking car that only five people own in the world.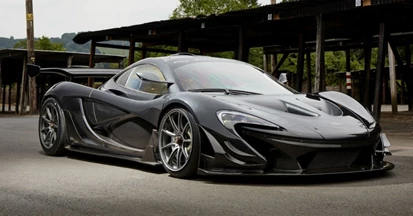 Lamborghini Veneno - £3.6 Million
Built in 2014 and 2015, the Lamborghini Veneno, or "Poison", is based on the Lamborghini Aventador. It has a more powerful version of the 6.5 litre V12 engine that was used in the Aventador which produces 740 horsepower and a top speed of 221mph. It is still the most expensive Lamborghini to date.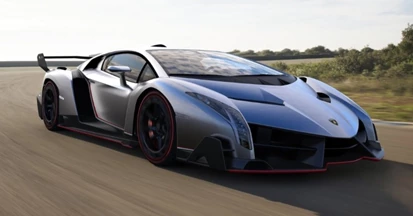 Koenigsegg CCXR Trevita - £3.62 Million
This 2006 Koenigsegg is still the brand's most expensive model to date. It has a twin-turbocharged 4.7 litre V8 that produces 1,004 horsepower and a top speed of 254 mph. There are only three cars of this model in existence as the CCX is now discontinued. Similar to the Lykan Hypersport, the Trevita is finished in a proprietary Diamond Weave exterior which is essentially carbon-fibre covered in diamonds – a sparkly car indeed.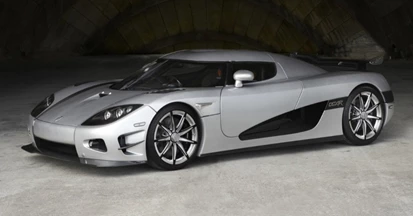 Rolls-Royce Sweptail - £9.7 Million
A car that is equipped with a champagne chiller, crystal flutes, titanium analogue clocks, carbon fibre laptop stations and even a customised hat shelf, the Sweptail was designed as a custom car for an anonymous billionaire. It has the classic silhouette, doors and tail designs of historic Rolls-Royce models whilst also featuring a ceiling of durable glass that is unbroken and provides a spectacular view from every angle. With a 6.75 litre V12 engine that provides 453 horsepower and its top speed of 150mph, this is a car not with power in mind but with sophistication.
Bugatti La Voiture Noire - £11.3 Million
With only one ever made, this beautifully designed car is officially the most expensive car in the world. It is an up-to-date version of Jean Bugatti's personal Type 57 SC Atlantic which was unfortunately lost in World War 2. It has a handcrafted carbon fibre body and a quad-turbo 8 litre W16 engine that provides 1,500 horsepower and its top speed an impressive 261mph.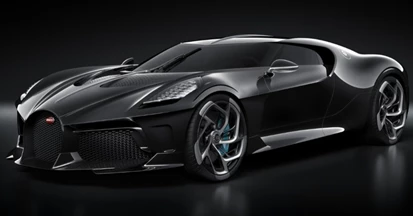 Got a question?
Feel free to get in touch to see how we can help.