Car Production Stalled By A Single Chip
Car manufacturers, like Volkswagen and Ford, have shut the doors of various factories unable to produce the number of cars they had once planned. Global car production will be cut in 2021 by 672,000 units and cars have been delayed until the last quarter of the year. Why?
A single microchip.
A shortage of semiconductors which are tiny but highly critical chips that are used to calibrate cars' fuel injection, run infotainment systems and provide brains for cruise control features, has completely turned the auto industry on its end.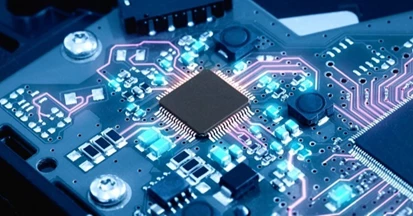 When Did It Start?
Car makers first realised their problem when there was a sudden demand for cars after the first global lockdown began to ease but the problem started before that. Whilst there were lockdowns around the world, car factories were idle. The demand for chips for cars dwindled yet the demand for phones, tablets, computers, laptops and game consoles only soared – how else were we to entertain ourselves, work from home and educate our kids.
When car factories opened again, chip manufacturers were spread thin, and problems started to rise. Samsung delayed the launch of their new phone and the release of the PlayStation 5 was delayed again and again.
All because of a single chip.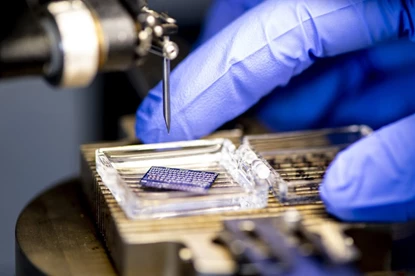 The Problem for Car Manufacturers
A modern car can easily have more than 3,000 chips inside its system, regulating everything from engine management to lights, windows to airbags, infotainment to active safety aids. Yet, the amount of chips needed in a modern car are only increasing. The Nissan Qashqai has 50% more sensors than its predecessor.
While there is an ever-increasing need for more and more chips from the car manufacturers, chip makers have continued to give priority to the manufacturers of smart phones, video game consoles and other consumer electronics which are the more profitable customer for them.
What Are Manufacturers Doing?
It's been widely reported that, Renault and Mercedes-Benz have begun to ration their supply of chips, saving them for more premium and costly models. They are looking to prioritise the cars that give them a higher margin for profit.
Peugeot has been forced to go as far as substitute their chips for analogue speedometers in some models.
Ford had to shut one of their German factories for a month. Similarly, Honda's main U.K factory was shut down for several days due to no supply of chips.
Volkswagen claimed in December that they would produce 100,000 less cars in the first quarter of 2021.
Conclusion
This shortage could not have come at a worse time for the new car industry. Demand for cars had started to bounce back after the pandemic plunge. People have come out of lockdown ready and eager to purchase or lease that new car. Yet, the chance for car manufacturers to bounce back and take this opportunity to make up lost sales is slimming with no sign of the semiconductor supply increasing.
Let us know what you think.
Got a question?
Feel free to get in touch to see how we can help.