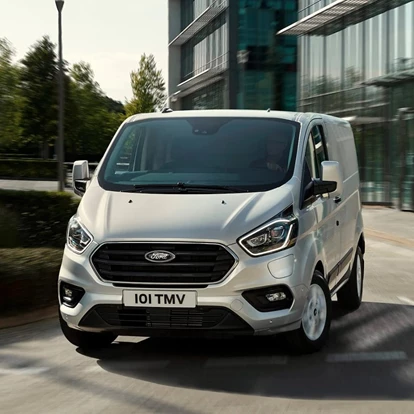 Top 10 Factors for Businesses to Consider
1. Assessing Your Business Needs
Before beginning your search for the perfect van, take the time to evaluate your business's specific requirements. Consider the following aspects:
Cargo space: Identify the size and volume of goods you'll be transporting regularly. This will help you determine the type and size of the van you need.
Payload capacity: Ensure the van you choose can handle the weight of your goods without compromising performance or safety.
Frequency of use: Determine how often you'll be using the van, as this will influence the ideal mileage allowance in your lease agreement.
2. Choosing the Right Van for Your Business
With numerous models and sizes on the market, selecting the right van can be a daunting task. Here are some popular options to consider:
Small vans: Ideal for businesses with limited cargo needs or operating in congested urban areas. Examples include the Ford Transit Connect and the Volkswagen Caddy.
Medium vans: Offering a balance between cargo capacity and manoeuvrability, medium vans like the Mercedes-Benz Vito and Renault Trafic are suitable for a wide range of businesses.
Large vans: If you require maximum cargo space and payload capacity, consider larger options such as the Ford Transit or the Iveco Daily.
3. Understanding Lease Types
There are two primary lease types to consider for your business van:
Contract Hire: This option allows you to lease the van for a fixed period (usually between two and five years) with an agreed mileage limit. At the end of the contract, you simply return the vehicle.
Finance Lease: With this arrangement, you pay monthly instalments over a set period, after which you can either continue leasing the van at a reduced rate or sell it to a third party to settle the outstanding balance.
4. Considering Lease Duration and Mileage Allowance
When negotiating your lease agreement, it's crucial to select the appropriate contract length and mileage allowance to avoid incurring additional costs:
Lease Duration: Choose a contract length that aligns with your business needs and growth projections. Shorter leases provide flexibility, while longer leases typically result in lower monthly payments.
Mileage allowance: Estimate your annual mileage accurately to avoid excess mileage charges. Keep in mind that leasing companies may offer higher mileage allowances for an increased monthly fee.
5. Comparing Lease Deals and Inclusions
To secure the best lease deal for your business, compare offers from multiple brands and consider the following factors: 
Monthly payments: Ensure the lease payments fit within your budget, taking into account the required initial deposit and any administration fees.
Maintenance packages: Some lease deals include maintenance and servicing, offering peace of mind and reducing unexpected expenses.
Warranty coverage: Confirm that your lease agreement includes a comprehensive manufacturer's warranty to protect against mechanical faults and defects.
6. Evaluating Insurance and Tax Implications
Before signing a lease agreement, research the insurance and tax implications for your business:
Insurance: Leasing companies typically require fully comprehensive insurance, which may be more expensive than third-party coverage. Shop around for the best rates and ensure the policy meets your leasing provider's requirements.
Tax considerations: Business van leasing can offer tax benefits, such as claiming a portion of the VAT on lease payments and deducting lease costs as an operating expense. Consult with an accountant to maximise these advantages.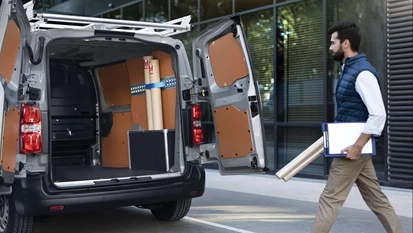 7. Evaluating Vehicle Emissions and Fuel Efficiency
Environmental considerations and running costs are essential factors when leasing a van for your business:
Emissions: Select a van with low CO2 emissions to reduce your environmental impact and benefit from lower Vehicle Excise Duty (VED) rates.
Fuel efficiency: A fuel-efficient van can significantly reduce your operating costs. Consider electric or hybrid options for further savings and potential government incentives.
8. Customising the Van to Suit Your Business
Ensure the van you lease can be customised to meet your specific business requirements:
Internal racking and storage: Evaluate the available racking and storage solutions, ensuring they suit your cargo needs and maximise the efficient use of space.
Signage and branding: Check whether your leasing provider allows for custom signage and branding on the van, as this can help promote your business while on the road.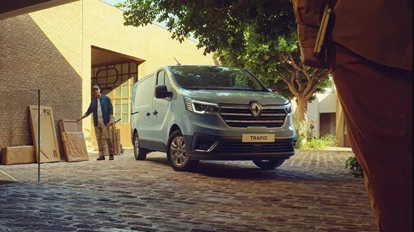 9. Assessing Vehicle Reliability and Residual Value
The reliability of your leased van and its residual value are crucial aspects to consider:
Reliability: Choose a van with a strong track record for reliability to minimise downtime and avoid potential loss of income. Research online reviews and consult with other businesses to make an informed decision.
Residual value: A van with a high residual value will typically have lower monthly lease payments. This is because the leasing company expects the vehicle to retain its value over the lease period, reducing its risk.
10. Understanding Lease End Options
Before entering a lease agreement, familiarise yourself with the available options at the end of the contract:
Returning the van: Ensure you understand the leasing company's requirements for returning the vehicle, including any wear and tear guidelines or penalties for damage.
Lease extension: Some leasing providers may allow you to extend the lease under the same or revised terms. Confirm whether this option is available and under what conditions.
Purchasing the van: In certain cases, you may have the option to purchase the van at the end of the lease. This can be advantageous if the vehicle has retained its value and continues to meet your business needs.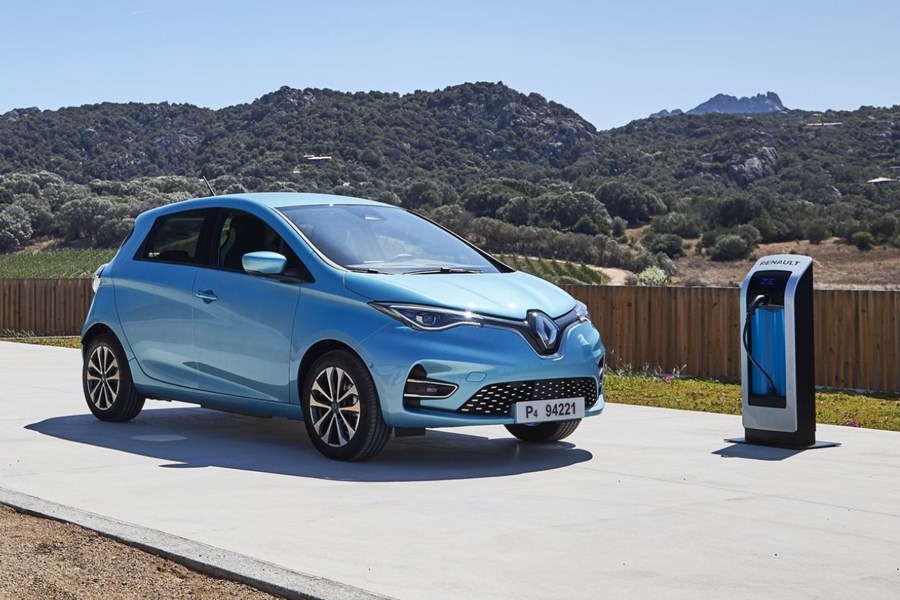 Electric Car Leasing
Want to make a difference when you drive? Check out our electric car lease deals below and you can start saving your money and give back to the planet. Electric cars are the future and with leasing...