On Sale: March 2021
Priced from: £74,755 (M3 Competition) and £76,055 (M4 Competition).
An anticipated release, the combination of the M3 Saloon and the M4 Coupé is set to be a dominating force on the road. Both with 510 horsepower, two-/four-wheel drive options and the choice of a manual or automatic gearbox.
The competition line does 0-60mph in 3.9 seconds with a top-speed of 180mph. The new releases have had a complete design overhaul when compared to their predecessors. Some key design changes include a new front grille, a heavily sculpted bonnet, a wider body, more pronounced side-skirts and a quartet of 10cm exhaust pipes poking from the rear.
They are expected to go head-to-head with the likes of the Audi RS5 and the Mercedes-Benz AMG C63.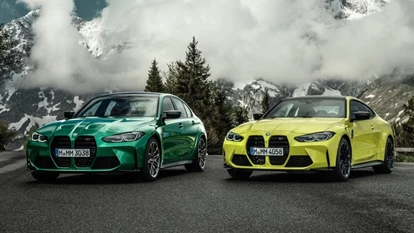 On Sale: Early 2021
Priced From: £151,000 with an £38,000 deposit
The Tesla Roadster is marketed as the quickest car in the world with record-setting acceleration, range and performance. It does 0-60mph in 1.9s and has a top speed of over 250mph. Not only that but this pure all-electric supercar boasts a range of over 620 miles on one charge.
It is the first supercar to set every performance record and still be able to seat four people inside. It will still, like the rest of the Tesla range, be equipped with autonomous driving technology; this includes eight surround cameras, twelve ultrasonic sensors and a forward-facing radar that can see through heavy rain, fog and dust.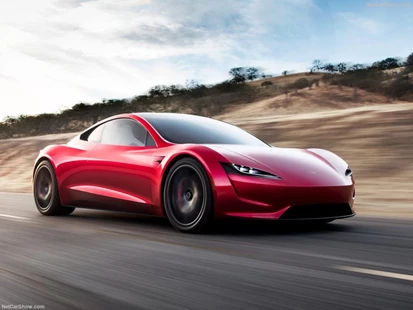 On Sale: Early 2021
Priced From: Around £100,000
The Audi e-Tron GT model is expected to be the climax of Audi's e-Tron range. The GT is a highly dynamic coupe which aims to surpass such cars as the Porsche Taycan. Thanks to its all-electric powertrain, it fits four passengers and the driver with a decent amount of space. It is expected to have roughly 582hp and a 0-62mph acceleration time of 3.5 seconds.
It's top speed is expected to be 149mph (which is a limit of its electronic battery) and its driving range is estimated to be around 248 miles on a single charge. The GT is also expected to recharge 80% of its battery in twenty minutes.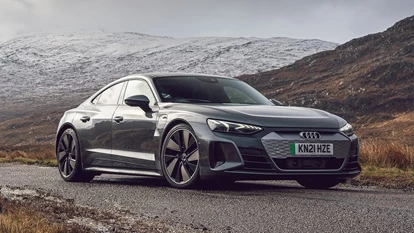 Ferrari Omologata
On Sale: Unknown
Priced From: Unknown but estimated to be over £260,000
Based on the Ferrari 812 Superfast, the Ferrari Omologata is a one-off V12 engine supercar that was commissioned by a mysterious client. It takes inspiration heavily from the 812 Superfast but also its design also takes inspiration from Ferrari GT racing cars.
The front features a flattened oval grille with a stripe that wraps across the bonnet. The rear has a large spoiler that adds downforce and makes the car look quite sporty. The rear also looks structured thanks to the removal of the rear quarter lights and screen.
Ferrari have not revealed any performance specifications for the Omologata but the car it is based on, the 812 Superfast, produces 789hp and went from 0-62mph in 2.9 seconds – so we can expect the Omologata to be something similar or to even surpass its inspiration.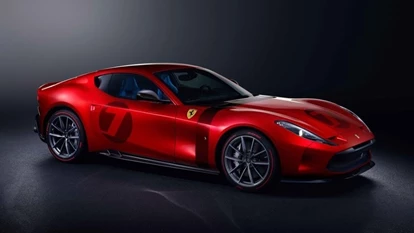 Chevrolet Corvette Stingray
On Sale: From July 2021
Priced From: £81,700 (Coupé) and £87,110 (Convertible)
The first Corvette of Chevrolet's history to be sold in right-hand drive, this UK model car has a number of improvements on its American counterpart: manually adjustable suspension, larger brake discs, an electronic limited-slip differential, a shorter axle ratio, a performance exhaust system, Michelin Pilot Sport 4S Tyres and an aerodynamically enhancing body kit.
This car is Chevrolet's entry to compete with European rival like Ferrari and Porsche. It covers 0-60mph in under three seconds and is the fastest standard Corvette so far in Chevrolet's history.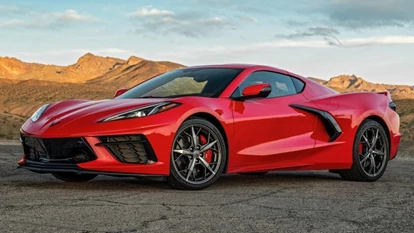 McLaren Sport Series
On Sale: Sometime in 2021
Priced From: Likely to be priced between £140,000 and £220,000
This mystery car will be the first hybrid model from McLaren outside of their Ultimate series. Not much else has been revealed about this car and the car may not even look like its picture by the time it is released to the public but in its current prototype seems to be using the body of the McLaren 570. Its interior has been revised though to declutter the dashboard, creating a large display in front of the driver.
Its price range estimate places it between the prices of the 570S and the 720S and if the car's engine is based on either of these then a non-hybrid version is sure to be powerful. We can't wait to hear more about this exciting car.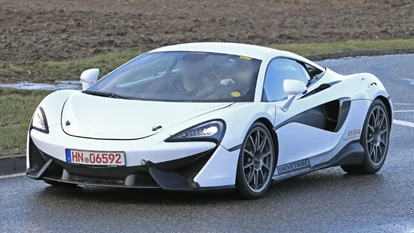 Lotus Evija
On Sale: Already on sale with deliveries from Early 2021
Priced From: Deposit of £250,000
A British all-electric hyper car, the Lotus Evija is revolutionary step forward for Lotus that was built using daring innovation and radical thinking. Although still in the prototype stage, the specifications for the Evija are expected to be impressive.
It weighs 1750kg and is expected to be the lightest electric hyper car to enter production. Its top speed is expected to be more than 200mph with it producing 2000hp from four electric motors. Its expected range on a single full charge is 215 miles.
Lotus have gone a step further for their Evija as they have commissioned a touch-screen configurator, which using an ultra-powerful graphics processor and advance gaming software to help potential customers create their custom Evija.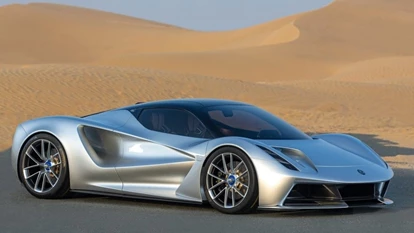 Ferrari Portofino M
On Sale: Mid 2021
Priced From: £188,000
With Ferrari boasting that every drive in this car is a voyage of rediscovery, the Ferrari Portofino M is an exceptional evolution of the Ferrari Portofino. Compared to its predecessor, the Portofino M has a host of new technical and design features with its most notable being an 8-speed dual-clutch gearbox and a five position Manettino.
It has a V8 engine that goes from 0-62mph in 3.45 seconds. Its total displacement is 3855cc and a maximum power output is 620cv which is 20 more than the original Portofino. It also has a new particulate filter which makes it comply with European anti-pollution standards without comprising any of the driving pleasure you get from behind the wheel.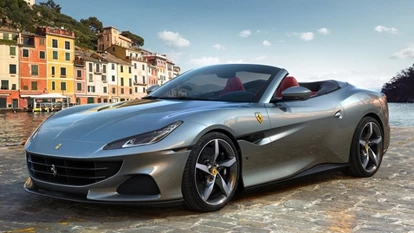 A Lot To Look Forward To:
These cars have a lot of potential for next year and we certainly are excited to see them out on the road. Have there been any cars that you have eyed up or are the prices too high? Its too bad that none of them will be up for leasing but we certainly appreciate a good-looking car.
Got a question?
Feel free to get in touch to see how we can help.