People have been rushing around for the last week; trying to get that last morsel of fuel into their cars before petrol stations run out. But is there actually anything to worry about?
How Did It Start?
Late last week, multinational oil firm BP released a statement to the media that said it has had to temporarily close some of its petrol stations due to a shortage of lorry drivers. They closed their statement by saying: "We continue to work with our haulier supplier to minimise disruption and to ensure efficient and effective deliveries."
At the time other fuel suppliers reported different circumstances:
Esso said that only a small number of their sites had been affected.
Morrisons claimed that across its 338 petrol stations, they had no similar issues.
Co-op, who operate 130 petrol stations across the country, said that it still has a full roster of fuel delivery drivers.
Tesco, Sainsbury's and Asda also claim there were no current issues in their fuel supplies.
From this information, we can see that there really wasn't an issue with fuel shortages. Only two companies (Esso and BP) had problems with providing fuel to a small handful of petrol stations across the country.
There are a total of 8,380 petrol stations across the country, but the closure of small number caused the public to go into a fuel buying frenzy!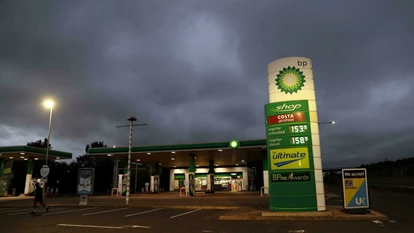 The Panic
By the start of this week, petrol stations across the country have begun to run out of fuel; installing a spending limit to hopefully slow the panic down. However, this is not caused by the shortage of drivers like BP claimed. After BP's statement, people panicked that they would not be able to get fuel whenever they wanted so rushed to their local station, filling their car tanks and jerry cans to the brim.
There were even reports of some customers attempting to fill up carrier bags and plastic water bottles with fuel!
It was estimated that by Sunday between 50% and 90% of independent petrol stations across the country had run dry. The panic buying had caused petrol stations to develop a problem when there wasn't one in the first place.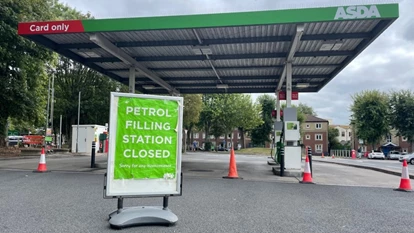 The Cause
Since the initial panic, oil companies had stressed to the public that there is plenty of fuel available. So, the cause of this frenzy? Temporary spikes in customer demand which the government claimed was due to media coverage inflaming the situation.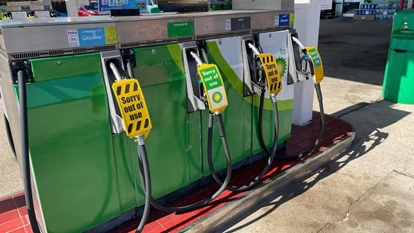 Don't Worry!
So don't worry about whether you will be able to get fuel by the time your new lease car arrives. The fuel problem is said to calm down over the next weeks. If you want to avoid any future fuel shortage problems, why not go electric for your next car? We've got a great selection of electric cars on lease including the Nissan Leaf, Tesla Model 3, Hyundai Ioniq, Renault Zoe and Volkswagen ID.4. Or if you are interested in getting behind the wheel of a petrol, diesel, or hybrid, check out our best car lease deals to get started. Happy Driving!
Got a question?
Feel free to get in touch to see how we can help.