There are many different cars on the road nowadays. However, there are some manufacturers that have been forgotten to time. Those brands that are either completely defunct or a subsidiary of a larger manufacturer. Here is a list of those forgotten manufacturers that deserve to be remembered.
Rover
Starting out as a bicycle manufacturer, the Rover company was founded in 1878 by John Kemp Starley and William Sutton as "Starley & Sutton Co". It started building motorcycles and then cars from 1904, when it started using its famous Viking Longship Badge. Rover's first production car was the Rover Eight. A remarkable car, standing out for using a backbone chassis rather than a conventional ladder frame.
The brand has passed through multiple owners since it began: British Leyland, Austin Rover, Rover Group to name a few. The last official branded Rover Car was released in 2004 with the Rover Streetwise (pictured). Since 2005, there has been no branded Rover manufactured or released. The brand now lives on through Land Rover.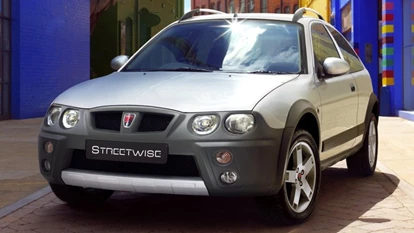 Saab
Saab Automobile was a manufacturer that was founded in Sweden in 1945. It is first production model was the Saab 92 which was launched in 1949. In 1989, General Motors took 50% ownership of the company and later in 2000, acquired the remaining 50%.
Saab had a well-established engineering reputation and a luxury price tag for its cars, but it failed to expand its customer base outside a select following. In 2010, GM sold Saab to Spyker N.V on 23 February, however, only a year later, Saab started to run out of money and Spyker could not cover the losses. Later in 2011, Saab officially filed for bankruptcy.
The last Saab branded car model was the Saab 9-4X (pictured) in 2011.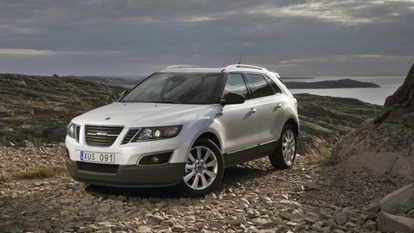 Triumph
The Triumph brand began as a "S. Bettmann & Co." founded by German, Siegfried Bettmann, in 1885. Like a few other brands on this list, it started trade as a bicycle manufacturing business; first importing bicycles from Europe and then producing their own in 1889. The trade name became Triumph in 1886.
In 1897, Triumph began its exploration into producing motorcycles and by 1918 Triumph was the country's largest motorcycle manufacturer. This was due to large orders from the British Army for use in World War 1.
In 1921, Triumph acquired the assets of the Dawson Car Company and began manufacturing cars. Its first release was the Triumph 10/20 in 1923. Between 1927 and 1934, a follow-up model, the Triumph Super 7, sold in larger numbers than its predecessors; increasing the company's reputation in the car market.
By 1960, the company and its parent, Standard Motors, were bought by Leyland Motors. The Triumph brand was still used for new car models until 1984 when it was retired. The last triumph model was the Triumph Acclaim (Pictured) in 1981.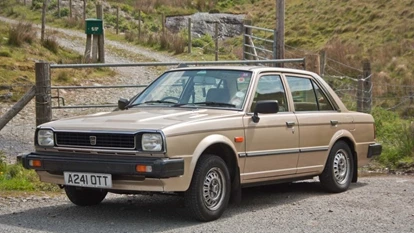 Austin
The Austin Motor Company was founded in 1905 by Herbert Austin. He originally began the Wolseley car manufacturing business but after a fallout with his partners over engine design, he created his own venture of the Austin Motor Company.
The Austin brand focused on luxury cars with customers including various nobility from Russia, Spain and Britain. It merged with Morris Motors Limited to become the British Motor Corporation. Eventually, by 1970, the Austin brand was a part of the British Leyland Motor Corporation which in 1982 was rebranded into the Austin Rover Group.
When the brand was discontinued in 1987, the company name simply became the Rover Group. The last Austin car was the Austin Metro (pictured).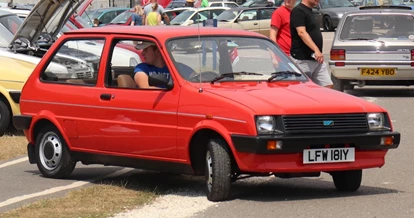 Daimler
Daimler Company Limited was founded by H. J. Lawson in 1896. Daimler became renowned for providing cars to the British monarchy from 1902. This privilege was unfortunately lost to Rolls-Royces in the 50s.
It was bought by Jaguar in 1960 who continued to use the brand until it was bought by the Ford Motor Company in 1990. Ford decided to stop using the Daimler name in 2007. It's last official car was the Daimler Super Eight (pictured) in 2005.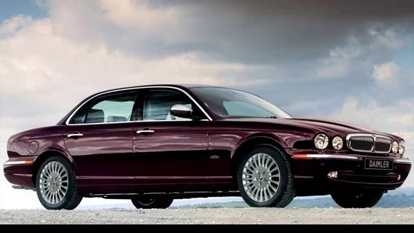 Jensen
Originally a supplier of car bodies to Austin, Ford and Volvo, Jensen launched its own car in the 1930s. It was founded in 1922 as WJ Smith & Sons Limited with a name change to Jensen Motors Limited in 1934. Its first branded car was the Jensen S-Type. It traded until 1976 when trading was paused until 1998. However, the brand became defunct in 2011. 
The last official Jensen car was the Jensen S-V8 (pictured) in 2001.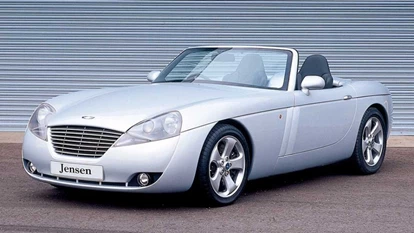 Morris
The founder, William Morris, started out, aged 16, as a bicycle repairman and manufacturer. His business expanded and he began to look towards car and motorcycle manufacturing, turning into WRM Motors Ltd in 1912.
The first Morris car was assembled in 1913 and named the 2-seat Morris Oxford "Bullnose". In 1919, the company became Morris Motors. By 1924, Morris car production represented 42% of British Car manufacturing. Morris Motors was merged with Austin as a subsidiary of the BMC but the name remained used until 1984 with the Morris Ital (pictured).
Morris was a staple of British Car Manufacturing for most of its early life with William Morris providing some key evolutions in car design. In 2019, its current owner SAIC revealed a Morris Commercial JE for planned release in 2021 – it is an electric van with a 1940s design.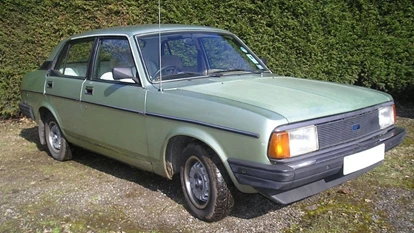 Reliant
The Reliant Motor Company was founded in 1935 by Tom Williams and Eddie Thompson. The company unfortunately went defunct in 2002.
Interestingly for its early life, due to a loophole in British legislation, the three-wheeled Reliant vehicles were treated as motorcycles by licensing authorities and were taxed as though it was merely a motorcycle with a sidecar. You could even drive the vehicle if you only owned a motorcycle license.
Its first manufactured passenger car was built in 1953 after the company had focused on created three-wheeled vans in its previous years. In 1956, the iconic Reliant Regal was put into production until 1973. Some other iconic Reliant Models are the Reliant Robin, the Reliant Kitten and the Reliant Scimitar – a breakthrough car that brough the company into the sports car market. The last Reliant model was the Reliant Robin (Reliant Robin) for which production ran from 1973 to 1982 and from 1989 until 2002.
The Reliant brand is mostly recognised for being the vehicle of choice for Delboy Trotter in Only Fools and Horses with the iconic Reliant Regal Supervan III.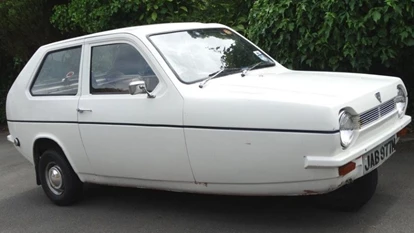 MG
MG started out associated with Morris Garages and subsequently William Morris. The first car from MG was the 1924 MG 14/28. This brand took the same journey as both Morris and Austin. Merging with them to become BMC. However, it was continually manufactured until 1995 with the MG F.
Although, this brand is not defunct or lost to time. Its continued manufacturing is now overseen by the Chinese company SAIC. It is no longer a brand under the British banner. Although sold in Britain, MG cars are not as popular as they used to be. The most recent MG models are the MG ZS EV (pictured) and the HG Vector.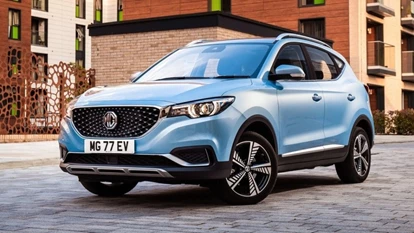 Forgotten To Time?
You may recognise some of the cars on this list as they are a staple of British motoring heritage. I believe that although some brands may have been defunct and others bought out, their history and development will not be forgotten.
Got a question?
Feel free to get in touch to see how we can help.